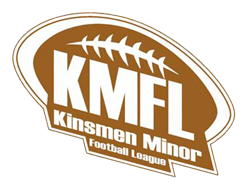 2022 Fall Tackle Football Registration
CLICK HERE TO REGISTER FOR A TEAM
2022 Age Divisions
U14: 2009-2010
U12: 2011-2012
U10: 2013-2015
Cost: $375.00 (*See below for details on how to save money on Registration and be entered into a free draw for a PlayStation 5)
This includes all equipment EXCEPT footwear, mouth guard and practice jersey. Equipment is lent by the league and must be returned at the end of the season. The athletes get to keep the game jersey.
Step 1: Football Ontario Insurance of $42.00
What is it? Required insurance mandated by Football Canada for all participants. You are allowed two practices before you are required to have mandatory insurance with the OFA. We will not allow any players to participate in practice beyond their two practices. Team managers will be keeping track through attendance at each practice. There are no exceptions.
If you have already played Tackle Football with an OFA Member in 2022, do not pay and go straight to part e) of this step, as you've already paid for your insurance through Football Ontario for the 2022 Calendar Year! All we need is proof of purchase.
​How to sign up:
a) Go to the National Registry at the Ontario Football Alliance (OFA) website (Click Here)
b) click on Player Registration
c) Select tackle
d) For association, select OFA - Kinsmen Minor Football League
e) print/save your confirmation that shows your Access ID
Take Note: Print 2022 Football Canada Player Registry Confirmation for your team manager
Step 2: KMFL Commitment Fee
Your KMFL Fall Season Fee is $375.00 ( *before available discounts - see below)
What to pay Now? Only a $50.00 Non-Refundable Commitment Fee is asked upon Registration. This is counted as part of your Fall Season Fee and goes towards your player gear and jersey.
START SAVING TODAY!
​Early Registration is now open! Register before May 15th, 2022 and save an additional $50.00 ​
Refer a friend that has never played KMFL or Peterborough Wolverines before, and you save an additional $25.00! Not just for one friend, but $25.00 for EACH friend you refer!
Combine these deals and play for $300.00 or even less!!
**FREE DRAW ENTRY WITH REGISTRATION**
Every player that registers for our Fall Tackle Program will be entered into a free draw for a PlayStation 5. To be elligible the player must complete the season. The draw will be made during our Awards ceremony on November 23, 2020.
TEAMS
---
The KMFL Fall program consists of 4 teams with three division: Argonaults, Roughriders, Ti-Cats, Redblacks. All three divisions practice together with different game schedules.
---
PRACTICES & GAMES
---
There are 2 practices per week(days vary with each team, requests can be made to place player on a team that best fits your schedule), with games on Saturdays. All games will be held at Thomas A. Stewart S.S. located on Armour Road. Schedule details to come.